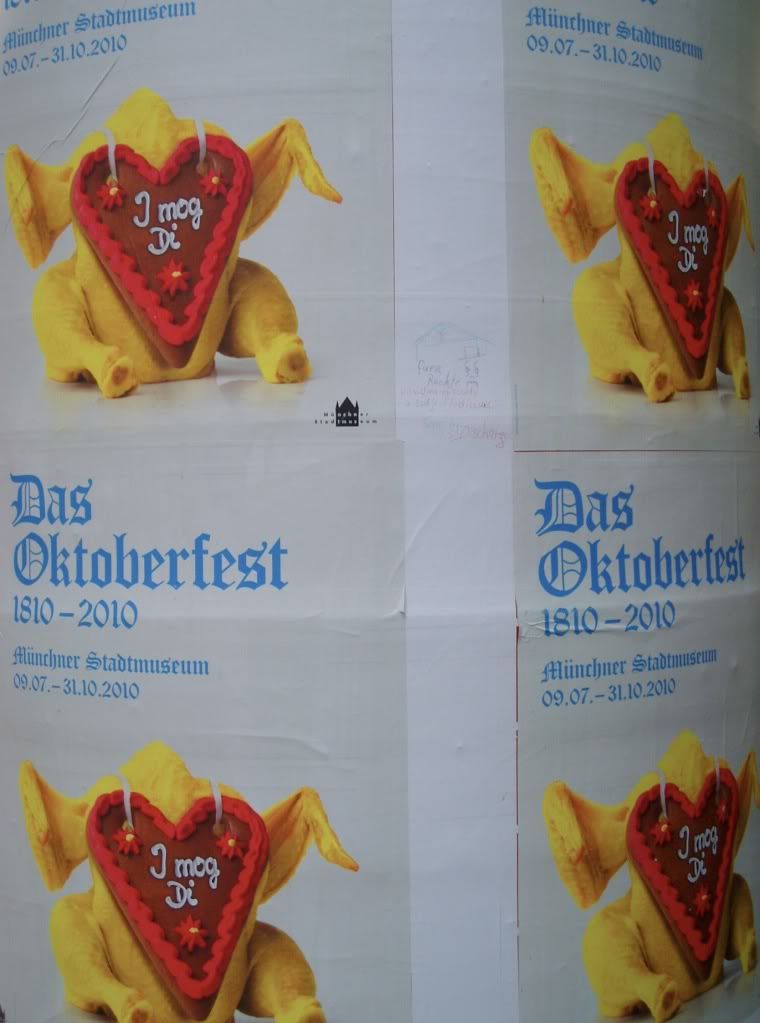 What was the wedding reception of Bavaria's Prince Ludwig and Princess Therese of Saxony-Hildburghausen continues to be quite the celebration. This year's Oktoberfest marks the 200th anniversary of 'the Wies'n' (as the locals say). In less than two months, in addition to another year of beer guzzling, carnival rides, and mass tourism, expect to see horse races, old fashioned Oktoberfest tents, and carousels at Theresienwiese.
It may also be worth stopping at the Stadtmuseum (city museum) to check out their exhibit to see how the festivities have evolved.
*I mog Di is Bavarian dialect for 'Ich mag dich' or 'I like you'.